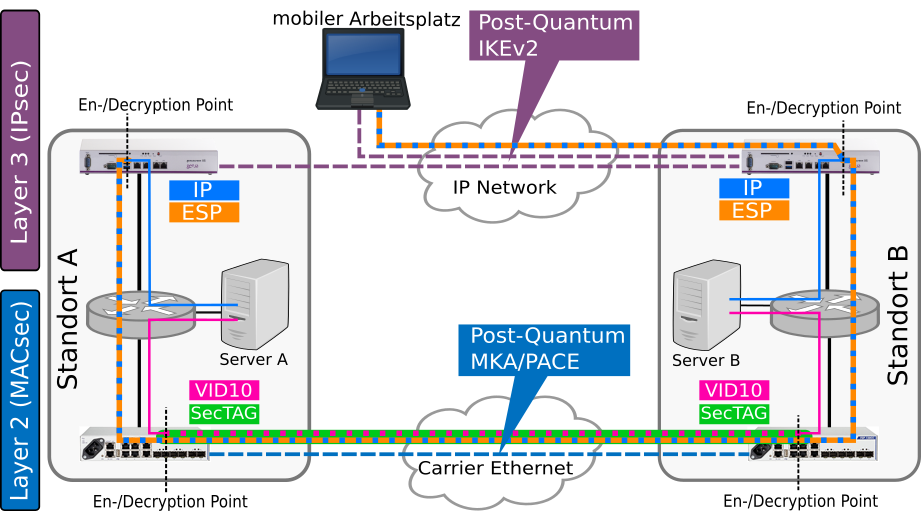 Quantum computers may well become a reality during the next decades. Current common digital signature schemes (RSA, DSA and ECDSA) are not quantum-resistant. Hash-based signatures are a quantum-safe alternative.
Started in 2019, the goal of the German 3-year research project Quantensichere IPsec-Module und -Operationsmodi aka QuaSiModO is to support the practical use of quantum-safe cryptographic schemes in the context of Virtual Private Networks (VPN). The goals of the research project are as follows:
Scrutinizing the use of quantum-safe algorithms in VPN / key exchange protocols such as IKEv2 for IPsec and MKA/PACE for MACsec.
An implementation of schemes in established VPN software suites.
Security analysis of the protocols as well as the implementations.
The project members - ADVA, AISEC, genua and LMU - are presented here, the German Federal Office for Information Security acts as associated partner; see also the contact information. Details about the project steps can be found here.
---
Funding for this project is granted by the German Federal Ministry of Education and Research (BMBF). More information about the funding programme can be found here (German).